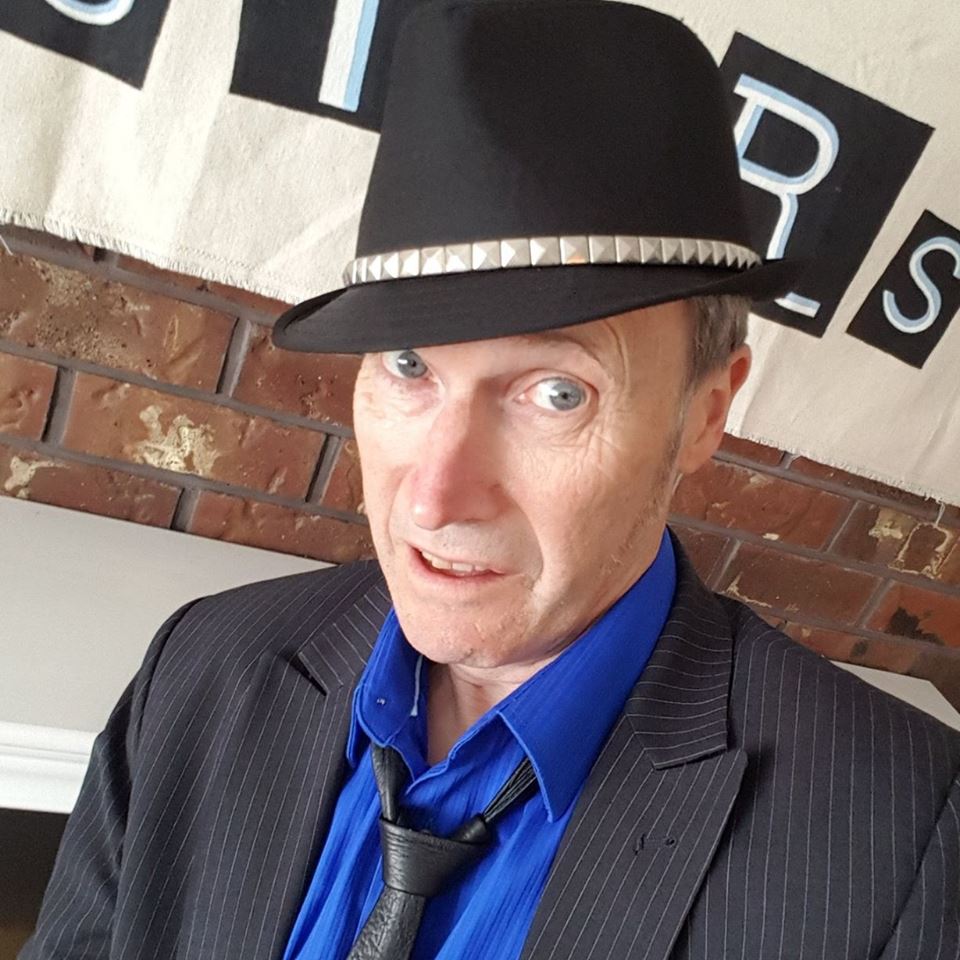 RON CAMPBELL
has been making music for more than 50 years. &nbsp Starting out as a drummer in the school band directed by Charles Stowell, he was soon playing professionally with the Steve Mason Trio (which also included BC Country Music Hall of Famer Ron Irving).

Ron was soon playing bass for the local legendary Mike Kennedy Blues Band. &nbsp Later, he played keys for The Bubbleheads and Ron & the Ravers, top local bands of the day. &nbsp In 1979, Ron and his band (which by now included Dennis Fox) recorded the huge local hits The Powell River Song and Waiting For The Ferry.

Ron began a lifetime friendship with the great Sam Hurrie when he joined Sam's band in the late 70's. &nbsp By the 90's, Ron was writing more and playing more guitar, and in 1999 he recorded his first full album A Skinny Old White Man Sings The Blues, which was runner-up for the JPF Blues Album of the Year. &nbsp More albums followed, and his songs began getting airplay on college radio stations worldwide. &nbsp In 2001, he was chosen as a Songwriter Delegate to the BC Festival of the Arts. &nbsp His tunes have several times been Province Newspaper Pick of the Week.

In 2004, his This Is Not Spam was another huge hit. &nbsp From 2005 to 2008, he was the Music Director for Powell River's Theatre Now!, composing the music for their productions of Goldilocks, Puss In Boots, and Sinbad. &nbsp Ron continues to write, to record, to gig steadily with the bLUES bUSTERS, and to teach guitar at the Powell River Academy of Music.
DENNIS FOX
A budding musician in 1966 taking accordion lessons, Dennis soon went on to learn guitar, bass, saxophone and drums. &nbsp He was barely 14 when he started playing Legions and parties with his Dad's dance band, the Ted Fox Trio &nbsp From teen bands to adulthood, from 60's rock to the latest current trends, through many many musical works and adventures, Dennis has always been on the scene! He was lead singer and tenor sax man for the legendary Zoot Suit Riot, winning a contest to become a mainstage performer at Vancouver Island Music Fest &nbsp On the road and at home in Powell River, Dennis has played with an amazing variety of musicians, including a stint in Nester Pistor's band. &nbsp He is one of the most in-demand sidemen on Canada's west coast.

Primarily a bassist/singer, Dennis is also an accompished songwriter, with placements on CDs and music libraries. The bLUES bUSTERS are proud to perform many of Dennis's excellent originals.
TED DURNIN
A classically trained musician, Ted has been on the Powell River music scene for over 15 years, and has a long list of Royal Conservatory and University qualifications. &nbsp He started out singing in choirs and playing in the community band before auditioning on sax for Zoot Suit Riot, a rock band with horns, and he has never looked back.

In order to improve his improvisation skills, Ted attended the Jazz Studies program at Malaspina University-College from 2006 to 2008. After taking time to start a family and get married, Ted has returned to playing in the last year and is honoured to be a bLUES bUSTER!

Ted sings and plays alto and tenor sax, keyboards, and has also been known to play flute and clarinet when called for. &nbsp He has taught music and also drama locally but is currently not accepting students - he's too busy bUSTING them bLUES!
NEKO
Neko wouldn't say much about himself - guess he's shy! &nbsp We do know he started playing flute in the school band, but soon switched to drums. Drumming is what he loves! As Neko says, "I make my living hitting expensive things with sticks!"

He was a member of Zoot Suit Riot and has been a bLUES bUSTER since 2010. &nbsp He's played everything from hard rock shows to restaurant gigs. &nbsp Having hosted many, many jam sessions and open mics, Neko is one of the most solid, sensitive drummers (never too loud!) around. &nbsp Another great Neko quote: "I've got brushes and I'm not afraid to use 'em!"



Entire contents of this website (c) 2016 by Dirt Road Records.